FamilyLife Blended®
with Ron L. Deal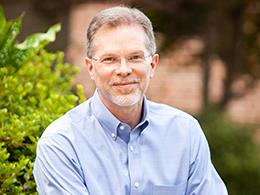 My Husband Won't Engage My Daughter
Friday, November 22, 2019
Yeah, kids are sometimes hesitant to warm up to their stepparent. But what do you do when it's the stepparent who won't warm up?   Lisa's new husband went from open and engaging with her 21-year-old to standoffish and uninterested leaving everyone feeling uncomfortable. It's hard to guess what's holding your husband back. Maybe he feels guilty being close to your daughter when his own daughter lives far away. I'm not sure. But the wisdom here is to be full of grace, not condemnation. Be patient or he'll never explain and you'll never learn what will open him up. Hopefully, eventually, he'll reach out to your daughter.
Recent Broadcasts
Featured Offer from FamilyLife Blended®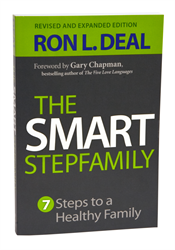 The Smart Stepfamily
In The Smart Stepfamily, leading expert Ron L. Deal reveals the seven fundamental steps to blended family success and provides practical, realistic solutions to the issues you face as a stepfamily. Whether married or soon-to-be married, you'll discover how to communicate effectively and solve the everyday puzzles of stepchildren relationships. This revised and expanded edition is 50% new and has updated research and two new chapters with more real-world advice on stepsibling relationships and later-life stepfamilies.