FamilyLife Blended®
with Ron L. Deal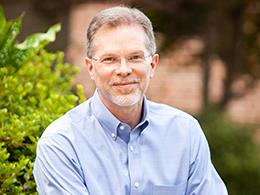 New Marriage, New Forgiveness
Wednesday, August 21, 2019
Sometimes announcing an engagement is an opportunity to find forgiveness.   Transitions in life naturally create opportunities for healing. Becoming a parent helps you forgive your parents because now you understand how hard parenting is. Likewise divorced parents may not fully understand how hurt their children were by the divorce until they announce a new marriage. Okay parents, instead of getting defensive about the past, recognize that this transition has created an opportunity to listen to your kids' hurt, ask for forgiveness, and heal your relationship.
Recent Broadcasts
Featured Offer from FamilyLife Blended®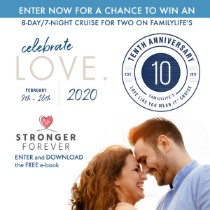 Every Anniversary is a Big Deal
But they don't just happen. The key to anniversaries worth celebrating...is to cultivate them all year long. One fun way to cultivate some togetherness is to get away together! FamilyLife's 10th anniversary Love Like You Mean It® marriage cruise is almost sold out for 2020. But FamilyLife has saved one cabin to giveaway FREE for next year's cruise—just for one couple! Could it be you?