FamilyLife Blended®
with Ron L. Deal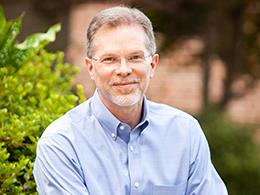 No Cookie Cutter Kids
Monday, December 9, 2019
Here's a holiday inspired tip for parents and stepparents: when you make Christmas cookies this year, remember, there's no cookie cutter kids.   Our family enjoys making Christmas cookies. Each cookie cutter makes cookies that all look alike. My wife pointed out to me one day that our three boys are not alike in their preferences, natural strengths, or temperament. So we shouldn't expect to parent them the same. No, our jobs as parents is to discover their God-given uniqueness, celebrate it, and fan it into flame with everything we've got. Yeah, when it comes to kids—Throw away the cookie cutters for each has its own unique shape.
Recent Broadcasts
Featured Offer from FamilyLife Blended®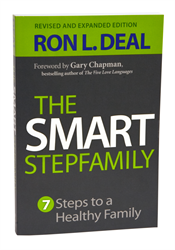 The Smart Stepfamily
In The Smart Stepfamily, leading expert Ron L. Deal reveals the seven fundamental steps to blended family success and provides practical, realistic solutions to the issues you face as a stepfamily. Whether married or soon-to-be married, you'll discover how to communicate effectively and solve the everyday puzzles of stepchildren relationships. This revised and expanded edition is 50% new and has updated research and two new chapters with more real-world advice on stepsibling relationships and later-life stepfamilies.