FamilyLife This Week®
with Michelle Hill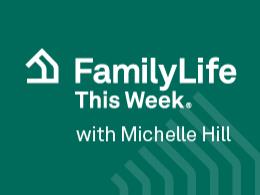 The Bible's Definition of Courage
Saturday, October 5, 2019
What does it mean to be courageous? Whether it's taking a stand for Christ, or simply refusing to buckle under peer pressure, courage can be cultivated in our everyday decisions. Barbara Rainey, Karis Kimmel Murray, Tim and Darcy Kimmel, and Stephen Williams give their definitions of courage, and stories of their own courageous decisions.
Recent Broadcasts
Featured Offer from FamilyLife This Week®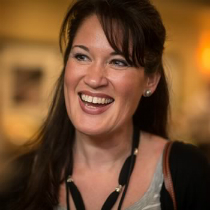 About Michelle Hill
Radio has been ingrained in Michelle for most of her life. This love for radio has taken her to various radio stations and ministries in places like Chicago, Alaska and other snow covered terrains like her hometown in north central Iowa. In 2005 she landed on staff with Cru/FamilyLife®. While at FamilyLife she has overseen the expansion of FamilyLife Today® internationally, assisted with the creation of Passport2Identity™ for Young Women and is now the host of FamilyLife This Week®. For the last 15+ years Michelle has been mentoring young women and is passionate about helping them find their identity in God. She also has a fascination for snowflakes and the color yellow. Michelle makes her home in Little Rock, Arkansas.