FamilyLife Today®
with Dave and Ann Wilson with cohost Bob Lepine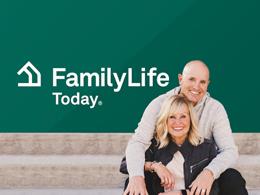 A Boy's Sense of Self
Thursday, July 11, 2019
Mark Hancock is the CEO of Trail Life USA, a scouting program for boys with a Christian focus. He talks about the need for boys to develop a healthy sense of self and how they are falling behind girls in almost every single way, as they struggle with the true measure of manhood. Inspired by risk and competition, boys need lots of physical activity to engage the brain, something Trail Life USA is trying to instill.
Recent Broadcasts
Featured Offer from FamilyLife Today®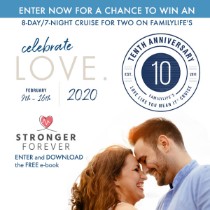 Every Anniversary is a Big Deal
But they don't just happen. The key to anniversaries worth celebrating...is to cultivate them all year long. One fun way to cultivate some togetherness is to get away together! FamilyLife's 10th anniversary Love Like You Mean It® marriage cruise is almost sold out for 2020. But FamilyLife has saved one cabin to giveaway FREE for next year's cruise—just for one couple! Could it be you?