FamilyLife Today®
with Dave and Ann Wilson with cohost Bob Lepine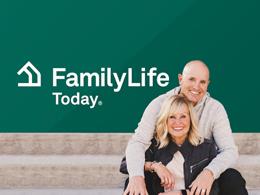 A Family Break Up
Tuesday, December 3, 2019
All of us have an extension cord tied to our family of origin. Author Julie Plagens explains what life was like after she cut ties with her family. While her health issues did improve, Julie admits that avoiding her parents and siblings was still difficult. Julie tells how prayer and Scripture became a lifeline and helped her heal mentally. She realized that by severing her family ties, she just traded one set of problems for another. After her father suffered a heart attack, Julie began to realize how unforgiveness had taken root and prayed for God to change her.  
Recent Broadcasts
Featured Offer from FamilyLife Today®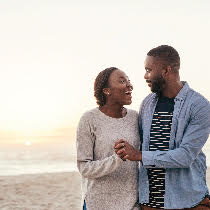 Find out why over 1.5 million couples have attended
Marriage is a lifelong adventure of growing together through every age and stage of life. The happiest couples are those who commit to learning skills that help them weather difficult seasons and deal confidently with relationship challenges. Find out what over 1.5 million couples worldwide have experienced at FamilyLife's Weekend to Remember®. It's your turn to make a great marriage happen.