FamilyLife Today®
with Dennis Rainey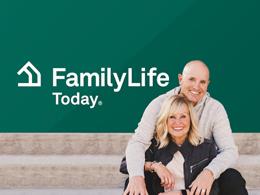 Everyone Is Fighting a Battle
Thursday, October 11, 2018
Mental health practitioner Lee Wolfe Blum remembers her youth and the powerful, damaging message, "you don't matter." Overhearing her mother tell someone she was an accident compounded that negative thinking. Blum encourages women to be authentic in the midst of  struggles, because each person has them and is brave and courageous in her own way.
Recent Broadcasts
Featured Offer from FamilyLife Today®

FamilyLife's Art of Parenting
Parenting can be the source of life's greatest joys and also its greatest challenges. But parents don't have to go it alone. FamilyLife's Art of Parenting™ online course and small-group series gives parents a simple vision and creative ways to make faith the core of their parenting.