FamilyLife Today®
with Dave and Ann Wilson with cohost Bob Lepine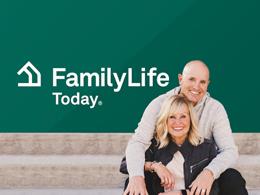 Facing the Enemy
Tuesday, July 9, 2019
Authors Aaron and Jennifer Smith tell how they found themselves at odds with one another when intimacy issues made it impossible to consummate their marriage. Aaron turned to porn in frustration, and Jennifer battled her own grief and anger. Hear how Aaron found freedom from pornography and how Jennifer learned to be his ally in the effort.
Recent Broadcasts
Featured Offer from FamilyLife Today®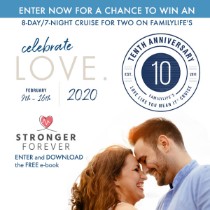 Every Anniversary is a Big Deal
But they don't just happen. The key to anniversaries worth celebrating...is to cultivate them all year long. One fun way to cultivate some togetherness is to get away together! FamilyLife's 10th anniversary Love Like You Mean It® marriage cruise is almost sold out for 2020. But FamilyLife has saved one cabin to giveaway FREE for next year's cruise—just for one couple! Could it be you?