FamilyLife Today®
with Dave and Ann Wilson with cohost Bob Lepine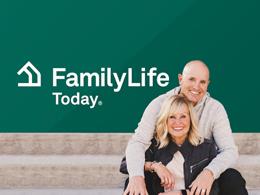 Fathers and a Thriving Faith
Wednesday, June 3, 2020
Will my kids abandon the faith? Authors Sean McDowell and J. Warner Wallace realize this is a question on the heart of parents. While some insist that teaching kids the truth will keep them tethered to their faith, others believe that relationships are the key. In reality, kids need both. While there are a lot of factors that lead to a child's thriving faith, studies have shown that the number one factor is a child's warm relationship with his or her father.
Recent Broadcasts
Featured Offer from FamilyLife Today®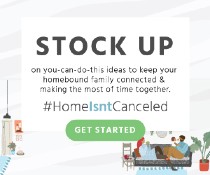 Home Isn't Canceled
Welcome to your new normal. The global pandemic is hitting all of our homes. We're stuck inside while the rest of life is canceled. But as we all know, home isn't canceled. No one knows how long we'll be here so we're deciding to settle in and together find ways to make the most of it.  At FamilyLife, we believe your family can grow closer to God and grow stronger together, even while you're stuck at home during this time.