FamilyLife Today®
with Dave and Ann Wilson with cohost Bob Lepine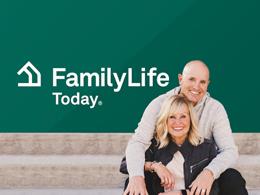 From Mess to Mission
Friday, May 22, 2020
After dating only five months, and finding out they were expecting, Tim and Kathy Bush got married. They admit they had more lows than highs over the first 27 years of marriage. When Tim's brother was diagnosed with Stage 4 cancer, and his nephew committed suicide, Tim's life began to spiral downward. It wasn't until a friend encouraged him to read the Bible each night with Kathy, and to abstain from alcohol, that their marriage started to take an upward turn. Hear them tell how they went from being self-focused to experiencing a Christ-focused marriage.
Recent Broadcasts
Featured Offer from FamilyLife Today®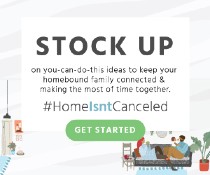 Home Isn't Canceled
Welcome to your new normal. The global pandemic is hitting all of our homes. We're stuck inside while the rest of life is canceled. But as we all know, home isn't canceled. No one knows how long we'll be here so we're deciding to settle in and together find ways to make the most of it.  At FamilyLife, we believe your family can grow closer to God and grow stronger together, even while you're stuck at home during this time.