FamilyLife Today®
with Dave and Ann Wilson with cohost Bob Lepine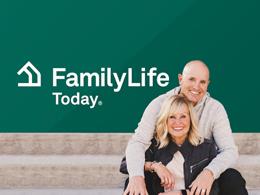 Run Your Race
Wednesday, August 14, 2019
Kyle Idleman, a teaching pastor at Southeast Christian Church, talks about applying Hebrews to our relationships, especially marriage. There are seasons of difficulty in marriage, and it takes perseverance and faith to press through the hard times. Husbands often lean toward the grand gestures that get noticed and affirmed, but it's the daily acts of service that make a big difference. Idleman lists some of the obstacles, like indifference, that can tank a relationship.
Recent Broadcasts
Featured Offer from FamilyLife Today®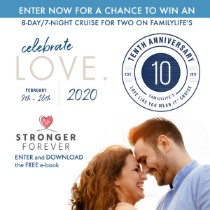 Every Anniversary is a Big Deal
But they don't just happen. The key to anniversaries worth celebrating...is to cultivate them all year long. One fun way to cultivate some togetherness is to get away together! FamilyLife's 10th anniversary Love Like You Mean It® marriage cruise is almost sold out for 2020. But FamilyLife has saved one cabin to giveaway FREE for next year's cruise—just for one couple! Could it be you?