FamilyLife Today®
with Dennis Rainey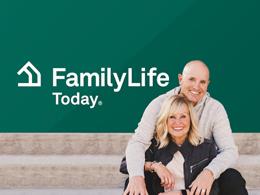 Teaching Kids to Love God
Friday, December 7, 2018
Do your children know who God is? Dennis and Barbara Rainey remind us what Jesus said when he spoke about the greatest commandment to "Love the Lord with all your heart, soul, and strength, and love your neighbor as yourself." A parent's assignment is to demonstrate for their children how to respond to the love of God. This takes more than just teaching the Word; it takes modeling day-by-day what a relationship with Christ looks like.
Recent Broadcasts
Featured Offer from FamilyLife Today®

FamilyLife's Art of Parenting
Parenting can be the source of life's greatest joys and also its greatest challenges. But parents don't have to go it alone. FamilyLife's Art of Parenting™ online course and small-group series gives parents a simple vision and creative ways to make faith the core of their parenting.