FamilyLife Today®
with Dave and Ann Wilson with cohost Bob Lepine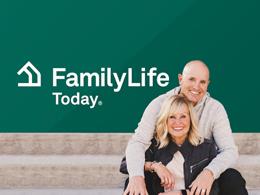 What Is Holy Sexuality?
Wednesday, April 28, 2021
On FamilyLife Today, Christopher Yuan delves into the meaning of holy sexuality as prescribed in the Scriptures: chastity in singleness or faithfulness in marriage. Yuan explains chastity is more than just abstinence. It's about holiness and wholeness. While faithfulness includes being faithful emotionally and physically, there's more to that, too. Hear Yuan explain how Christians find their identity in Christ, not sex.
Recent Broadcasts
Featured Offer from FamilyLife Today®