FamilyLife Today®
with Dave and Ann Wilson with cohost Bob Lepine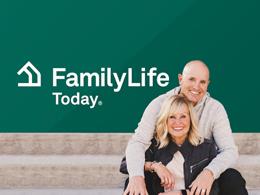 Where I End
Friday, July 5, 2019
Katherine Clark was a busy mom with a long to-do list that included Friday mornings at the playground. But, on one particular Friday, the arc of her life was redirected by an accidental blow to her neck from a playful 9-year-old boy. In an instant, she was paralyzed and immobile. That began Katherine's two year journey of fear, faith, acceptance, and healing from total paralysis.
Recent Broadcasts
Featured Offer from FamilyLife Today®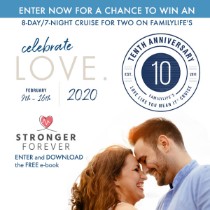 Every Anniversary is a Big Deal
But they don't just happen. The key to anniversaries worth celebrating...is to cultivate them all year long. One fun way to cultivate some togetherness is to get away together! FamilyLife's 10th anniversary Love Like You Mean It® marriage cruise is almost sold out for 2020. But FamilyLife has saved one cabin to giveaway FREE for next year's cruise—just for one couple! Could it be you?