Fastened Like Nails
with Mark Hamby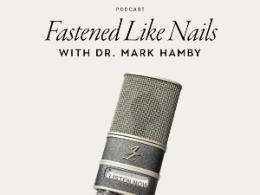 Grass in the Book of John
Monday, September 18, 2023
The Psalmist says in Psalm 119, "open my eyes that I may see wonderful things in your law." It may sound to some like a piece of poetry, to be read and enjoyed, but surely not believed. But what if it is true? And what if something as commonplace as grass has been empowered by God to open our eyes to a new and vital wonder?Join Dr. Mark Hamby, co-host Molly Mayo, and Professor Colin Smith to discover the little known truths tucked away in the gospel of John!
Recent Broadcasts
Featured Offer from Fastened Like Nails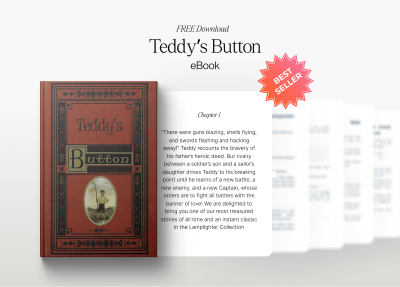 Teddy's Button - Free eBook
"There were guns blazing, shells flying, and swords flashing and hacking away!" Teddy recounts the bravery of his father's heroic deed. But rivalry between a soldier's son and a sailor's daughter drives Teddy to his breaking point until he learns of a new battle, a new enemy, and a new Captain, whose orders are to fight all battles with the banner of love! We are delighted to bring you one of our most treasured stories of all time and an instant classic in the Lamplighter Collection—Teddy's Button.