Fight For Your Marriage Podcast
with Charlyne Steinkamp and Lori Steinkamp Lassen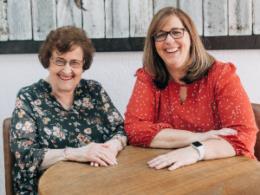 Ep 158 - What Do You Need from God Today?
Wednesday, July 5, 2023
What do you need from the Lord today? Courage? Spiritual understanding? Insight? Wisdom? As you walk through the battle you are facing, what are you asking the Lord to fill you with? In this episode, Charlyne will teach you about asking the Lord to equip you to pray for those around you, asking Him for courage and wisdom to face each day. Grab your Bible and a notebook because you will want to take many notes on this teaching.
Recent Broadcasts
Featured Offer from Fight For Your Marriage Podcast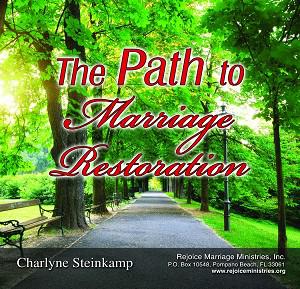 Get Charlyne's Free Teaching: The Path to Marriage Restoration
This teaching is Charlyne's introduction to "How To Stand & Fight For Your Marriage!" Charlyne's goal is to teach you, a stander, or someone you know with marriage problems, the path to marriage restoration that she has learned over the past twenty-five years.