Focus on the Family
with Jim Daly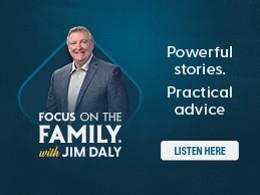 Managing Your Money During Uncertain Times & Created by God for a Purpose
Saturday, January 23, 2021
Over the last year, we've seen a rise in unemployment and devastating financial struggles for families. Deborah Pegues offers straightforward, practical advice to taming your finances. She'll give you a solid grounding in the world of finance, including how to diminish debt, spend smart, and save strategically. Also, have you ever wished you could change something about yourself? Perhaps your height, your hair color, or your skills? Maybe your children feel that way too. Dr. Kathy Koch will share a unique perspective on how to appreciate your God-give attributes, and how to overcome whatever you see as a limitation.
Recent Broadcasts
Featured Offer from Focus on the Family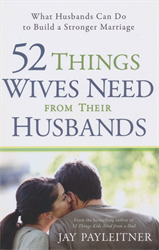 52 Things Wives Need from Their Husbands
If you feel your husband's technique could use a refresher course, Jay Payleitner's 52 Things Wives Need from Their Husbands, offers a lot of man-friendly advice such as "Kiss her in the kitchen," "Surprise her with sparkly gifts," and "Stay married." From newlyweds to empty-nesters, putting into action the information you find here is a godly start to winning your wife's heart.