Focus on the Family
with Jim Daly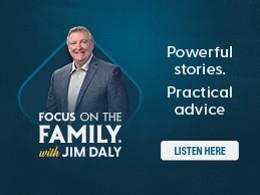 Simple Ways to Organize Your Home and Family & Finding God's Light in Dark Times
Saturday, October 24, 2020
She had "Martha Stewart" goals for her home and family—but five kids and a crazy life derailed her dreams. Kristi Clover gives practical and simple ways to organize and clean your home, with special advice on getting kids involved. Also, When life throws you a curveball, where do you turn for help? Friends? Family? Social media? Author and speaker Patsy Clairmont offers words of encouragement for anyone struggling through a tough time in life – even the most difficult of trials.
Recent Broadcasts
Featured Offer from Focus on the Family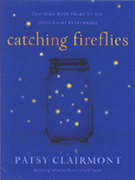 Catching Fireflies: Teaching Your Heart to See God's Light Everywhere
Looking for the switch that will shine God's light on your everyday life? Patsy Clairmont knows just where to find it! With humor, inspiration, and biblical teaching, she sheds illumination on God's tactics for calming fears, dreaming dreams, raising kids, working hard, and all the big and small things in between.