Focus on the Family
with Jim Daly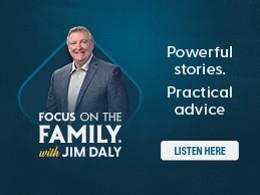 Staying Together When You Feel Like Leaving - II
Wednesday, February 24, 2021
Bill and Vicki Rose wanted to live the high life in Manhattan. But with little in common, their marriage was suffering. Drug abuse, affairs, and their driven personalities only made things worse, and they separated for several years. Find out how God restored their relationship to have a long-term marriage.
Recent Broadcasts
Featured Offer from Focus on the Family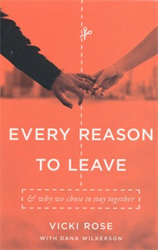 Every Reason to Leave: And Why We Chose to Stay Together
If you're a woman in a difficult and troubled marriage and thinking divorce is the only way out, Every Reason to Stay can help you consider another alternative. In this book, Vicki Rose shares the personal story of her seemingly irreparable relationship with her husband Bill, part owner of the New York Yankees. Separated for 5 1/2 years, they each came to know Jesus Christ during their separation and now have a strong and healthy relationship. If you're wondering if it's worth the effort to stay married, this book is for you.