From His Heart
with Dr. Jeff Schreve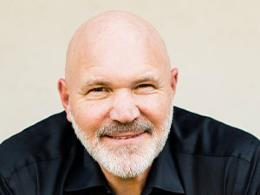 Are You Arguing with God?
Monday, April 26, 2021
What would happen to a lowly 'private' in the Unites States Army if he were to argue about a direct order given to him from a four-star General?  Well, it would not be pretty.  That's why it rarely happens.  But when God, who commands the universe, gives us direct orders, why do we often make excuses arguing with Him?  Discover the most common arguments we present to the Lord and what God would have us learn in this hard-hitting message from Pastor Jeff Schreve called ARE YOU ARGUING WITH GOD? 
Recent Broadcasts
Featured Offer from From His Heart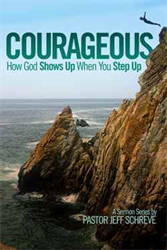 Courageous: How God Shows Up When You Step Up
Fear is one of Satan's key weapons. He knows if he can keep us fearful, he can keep us faithless.  But God has called us to courageously believe His Word, to step up and step out in faith.  And when we do, God shows up and works miracles in our midst.  Join Pastor Jeff Schreve as he encourages us to overcome our fears with faith in this inspiring series called COURAGEOUS: HOW GOD SHOWS UP WHEN YOU STEP UP.