From His Heart
with Dr. Jeff Schreve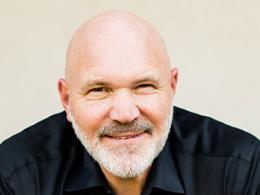 Are You Dressed for Success? - Part 2
Wednesday, January 25, 2023
One of the keys to being an effective soldier for Christ is being adequately prepared for the fight.  A key part of that preparation is being dressed in the appropriate battle gear so that you can move onward without fear of vulnerability to a fatal wound.  In this helpful message, Pastor Jeff Schreve provides a practical and important checklist of what to wear as part of the full armor of God.  
Recent Broadcasts
Featured Offer from From His Heart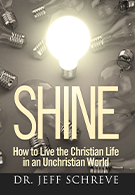 Shine: How to Live the Christian Life in an Unchristian World
Being a Christian in today's world is not easy.  There are opportunities and temptations for compromise everywhere you turn.  But when it comes to God and what He desires for you and your life, compromise is not part of the plan.  In this powerful 6-Message series on the book of Daniel from Pastor Jeff Schreve, titled "SHINE:  HOW TO LIVE THE CHRISTIAN LIFE IN AN UNCHRISTIAN WORLD," he shows you the steps God wants for you to take to insure that compromise will not be the defining factor in your witness for Christ and for His Kingdom.