From His Heart
with Dr. Jeff Schreve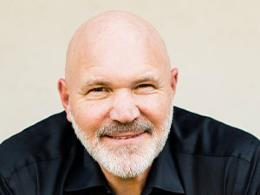 Armageddon and the Return of the King - Part 2
Friday, February 22, 2019
In Revelation 19, the Battle of Armageddon marks the victorious return of the King of Kings and Lord of Lords as he defeats the Antichrist and all his followers.  In this message called, ARMAGEDDON AND THE RETURN OF THE KING, Pastor Jeff Schreve details what happens when Jesus Christ returns to the Earth at the end of the Tribulation.  
Recent Broadcasts
Featured Offer from From His Heart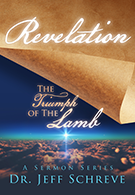 Revelation: The Triumph of the Lamb
The Book of the Revelation can be intimidating, as it is full of prophecy, tribulation and woe. It is also full of hope and encouragement because the King is coming for His own and to rule and reign forever! In this series, Pastor Jeff Schreve takes an in depth look at Revelation, laying out a timeline, explaining the symbolism, encouraging believers, and sending a wake-up call to those who have yet to accept Jesus as their Savior. The King is coming soon, so be watchful and be prepared for his victorious return!