From His Heart
with Dr. Jeff Schreve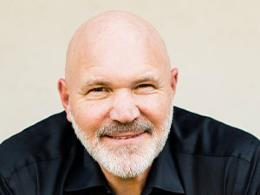 Faith on Full - Part 2
Thursday, May 28, 2020
Caleb was a man of great faith who believed God when most others did not. He was greatly blessed for his steadfastness and courage. In this encouraging message, Pastor Jeff Schreve shares wonderful insights from the life of this faithful servant of the Lord. 
Recent Broadcasts
Featured Offer from From His Heart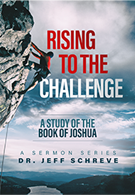 Rising to the Challenge: A Study of the Book of Joshua - Series
Moses is dead. Joshua is now the new leader of Israel. Needless to say, Joshua has some BIG shoes to fill. He must rise to the challenge as he trusts the Lord and walks by faith. The same is true for us. In this series, Pastor Jeff Schreve shares powerful insights from the Book of Joshua that will help us walk in victory and possess our Promised Land!