From His Heart
with Dr. Jeff Schreve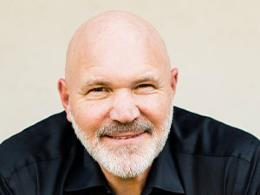 Faithful to Stand - Part 1
Monday, March 1, 2021
Elijah was a man with a nature like ours.  He wasn't Superman.  In fact, he was a nobody, living on the backside of nowhere ... but he was willing to confront wicked King Ahab.  He was faithful to speak up and stand up for the LORD his God.  What was His secret?  How did He do it?  Where did he get the boldness?  Find out how you can be "Faithful to Stand" in the dark days in which we live.           
Recent Broadcasts
Featured Offer from From His Heart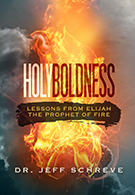 Holy Boldness- Series
Elijah is known as the prophet of fire. He was bold and strong as he stood alone for the Lord. What can we learn from his life and ministry? In this powerful series, Pastor Jeff Schreve shares insights from the life of Elijah that will encourage you in your faith and witness for Jesus Christ.