From His Heart
with Dr. Jeff Schreve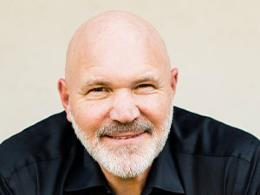 For Such a Time as This - Part 1
Thursday, April 29, 2021
Does it seem as though you have been beaten up in life with non-stop punch after punch?  Do you feel like the beatings will never end?  In this hopeful message from Pastor Jeff Schreve called FOR SUCH A TIME AS THIS, you'll learn the truth from the life of Esther about how God produces strong faith even through the problems/beatings we endure in life and how He wants us to respond with faith, trust and courage. 
Recent Broadcasts
Featured Offer from From His Heart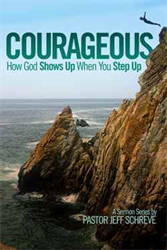 Courageous: How God Shows Up When You Step Up
Fear is one of Satan's key weapons. He knows if he can keep us fearful, he can keep us faithless.  But God has called us to courageously believe His Word, to step up and step out in faith.  And when we do, God shows up and works miracles in our midst.  Join Pastor Jeff Schreve as he encourages us to overcome our fears with faith in this inspiring series called COURAGEOUS: HOW GOD SHOWS UP WHEN YOU STEP UP.