From His Heart
with Dr. Jeff Schreve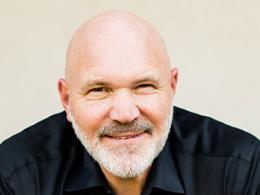 From Darkness to Light - Part 2
Friday, December 8, 2023
The Messiah came to bring light to spiritual darkness. Are you set apart to obey God and do the things that He wants you to do, or is your life just constantly lived in the darkness of sin?  Be encouraged and challenged with this message from Pastor Jeff Schreve as he shares three discoveries from Isaiah's prophecy of the birth of Jesus.  
Recent Broadcasts
Featured Offer from From His Heart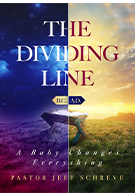 The Dividing Line: A Baby Changes Everything - Series
When it comes to human history, we mark time (BC and AD) by the coming of one person, the Lord Jesus Christ. This baby born into the world changed everything for everyone forever. Has His coming personally changed you? In this powerful series, Pastor Jeff Schreve shares how the birth of Jesus brought light to the darkness, set the captives free, and purchased eternity in heaven for those who believe.