From His Heart
with Dr. Jeff Schreve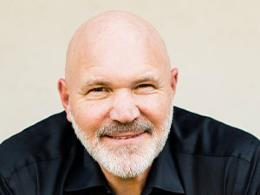 God's Forever Name - Pt. 1
Wednesday, December 5, 2018
God has revealed Himself to us through many special names. None is more special than His personal name, Yahweh. Do you know that name and its significance to your life? Pastor Jeff Schreve presents an enlightening message about the One who is the "The Great I AM." By understanding the significance of that name and its use in scripture, your love for Him will grow and your life will be transformed. "God's Forever Name" is one of eight messages in the series "WHAT IS HIS NAME?"
Recent Broadcasts
Featured Offer from From His Heart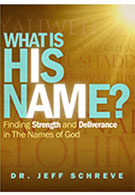 What Is His Name?: Finding Strength and Deliverance in the Powerful Names of God
There is deliverance in the powerful names of God. But what is God's name? Does His name hold significance for you today? YES! God reveals different dimensions of His character and nature in the many names given in Scripture. This insightful 8-MESSAGE study on the names of God from Pastor Jeff Schreve will help you grow in your faith as you discover His strength, character and deliverance revealed in the powerful names of God.