From His Heart
with Dr. Jeff Schreve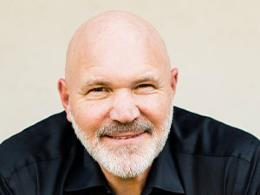 Have You Lost Your Song? - Pt. 2
Thursday, November 8, 2018
Has life hit you with a tough blow? Do tears fill your eyes and stain your pillow at night?  Does it feel like you have lost your song and are drowning in a sea of despair? The Jewish exiles in Babylon surely did … and it was written about in Psalm 137.  In this message from Pastor Jeff Schreve, you will learn how to get totally honest with God in the midst of your pain and discouragement. He will never leave you nor forsake you, no matter how bleak your situation seems. And you can trust that He will make things right in His timing. So lift up your voice and sing to the King once again!  "Have You Lost Your Song?" is part of the 4-MESSAGE series A NEW NORMAL.
Recent Broadcasts
Featured Offer from From His Heart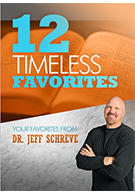 12 Timeless Favorites
From His Heart has aired over 1500 messages on radio and TV in the last ten years.  While all proclaim God's Word with clarity and compassion, this collection contains special messages that generated extraordinary response.  You'll be comforted, challenged, and empowered as you allow God's special anointed Word into your heart.  Help refresh your passion for the things of God with these timeless classics.