From His Heart
with Dr. Jeff Schreve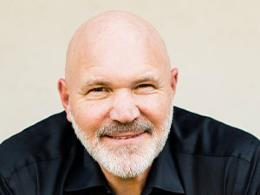 How Did I Get in This Pit? - Part 2
Thursday, June 4, 2020
What are we to do when we find ourselves in a deep, dark pit? Joseph was surely in a dark pit and his life is an example for us to take a long hard look at ourselves, at our circumstances, and at the Lord.  But how do you do that?  This message, HOW DID I GET IN THIS PIT?, will challenge you to trust God more deeply and find real hope for everyday living. 
Recent Broadcasts
Featured Offer from From His Heart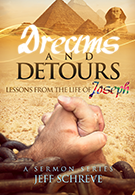 Dreams and Detours: Lessons from the Life of Joseph - Series
God-given dreams are a wonderful thing.  But so often, the dreams take time in coming to fruition.  In the in -between time, detours and disappointments seem to line the pathway.  How will we handle the detours?  Will we get bitter or get better?  Will we give up or remain faithful?  In this powerful seven-message series, Pastor Jeff Schreve shares life-changing truths from the life of Joseph to help us trust God and stay faithful to Him, regardless of the setbacks.This series also includes a special bonus message by Gov. Mike Huckabee, in which he shares how the Lord used the detours in his life to lead him to destinations full of blessings and a closer walk with God.