From His Heart
with Dr. Jeff Schreve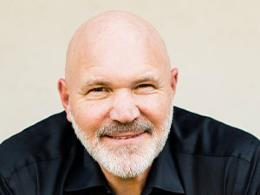 How to Get Right With God - Part 1
Thursday, June 13, 2019
In the life of a Christian, one of the main goals in walking with the Lord is to stay in keeping with Him and His will.  But did you know that a sure fire way to fall out of God's will has everything to do with how we handle our money and wealth?  In this informative message, Pastor Jeff Schreve shares God's instruction to His people on how to deal with, invest, and trust Him with their finances so that they may receive spiritual blessings that far surpass any financial gain humanly possible.
Recent Broadcasts
Featured Offer from From His Heart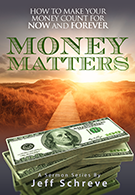 Money Matters: How to Make Your Money Count for Now and Forever
Money. It tends to be a sensitive, personal subject for many people. Yet, Jesus spoke more about money than He did heaven or hell. Why? It is because money tends to be the #1 idol, the false god where we so often place our hope and trust. In this series Pastor Jeff Schreve shares the clear truths of Scripture to help us see money from God's perspective ... and make it count for now and forever.