From His Heart
with Dr. Jeff Schreve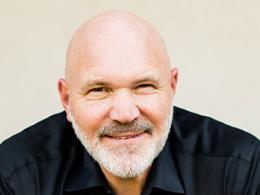 It's Time to Shine - Part 2
Friday, September 29, 2023
As a Christian, we should be expectantly awaiting the return of Jesus Christ and looking forward to the day of our salvation. But what are we to do in the mean time?  In this powerful message from Dr. Jeff Schreve called IT'S TIME TO SHINE, he shares God's will for believers to live and witness for Christ through the power of the Holy Spirit until Jesus comes again. We are to shine for the Savior.
Recent Broadcasts
Featured Offer from From His Heart
Standing in the Gap-Series
Our world is truly "going to hell in a handbasket." We have rejected the Word and ways of God. Judgment is surely coming. Is there anything that we can do? YES! We can stand in gap and intercede for our land. God is a God who responds to humility, repentance, and prayer. He is looking to see if anyone will stand up and be counted in this day of lawlessness, apathy, and apostacy. In this series, Pastor Jeff Schreve encourages believers to make a difference in our world for Christ as we pray, witness, and speak the truth in love.