From His Heart
with Dr. Jeff Schreve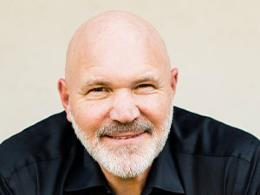 Pass the Caviar
Friday, May 24, 2019
We all love a "rags-to-riches" story! But did you know that your story IS a "rags-to-riches" story the moment you receive Christ as your personal savior? At that moment, you are given access to all the riches in heaven … all because of the glorious gift of salvation. In this encouraging message, PASS THE CAVIAR, from the 8-MESSAGE series IT'S A WONDERFUL LIFE: Discovering Who You Are in Christ, Pastor Jeff Schreve show you just how rich you really are and how God so desires that take advantage of the security and wealth that is now yours.
Recent Broadcasts
Featured Offer from From His Heart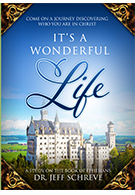 It's a Wonderful Life: Discovering Who You Are in Christ
As believers in Jesus, we are so rich … yet so often we do not see it. In this insightful 8-MESSAGE series on the book of Ephesians, Pastor Jeff Schreve will help you understand the great wealth and wonderful life you can truly have in Jesus Christ.