From His Heart
with Dr. Jeff Schreve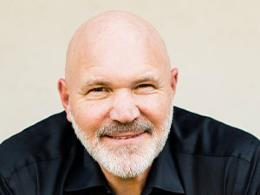 The Contrast of Compassion - Pt. 2
Friday, January 11, 2019
Have you ever felt that God is calloused and indifferent to the sufferings of man?  Have you ever secretly believed your compassion to be greater than His? Truth be told, God is the definition of compassion and cares about the vilest of offenders.  Learn a proper perspective of God's true nature in Pastor Jeff Schreve's message The Contrast of Compassion from the series PERSPECTIVE: Understanding God and Man.
Recent Broadcasts
Featured Offer from From His Heart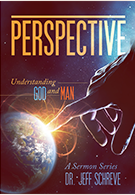 Perspective: Understanding God and Man
Without the proper perspective, people can make terrible decisions by easily believing lies. To avoid that, we must see the whole picture. In this eye-opening series, Pastor Jeff Schreve shares the biblical truth about how we can see the true nature of God and the nature of man. When you gain true perspective, you will stand amazed at the goodness of God and His patient dealings with mankind.