From His Heart
with Dr. Jeff Schreve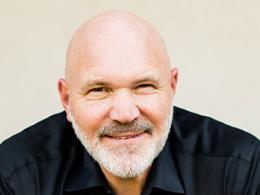 The Ditch of Legalism - Part 1
Friday, June 9, 2023
Legalism is setting up rules you must follow in order to walk with the Lord—and it is really easy to fall into this thinking if you aren't careful. What is the ditch of legalism, and why is it so dangerous?  Why is Paul so fired up as he talks about this issue?  Join Pastor Jeff Schreve as he shares three discoveries about legalism and how you can avoid it by keeping your eyes on the cross and by walking on the road of grace and truth. 
Recent Broadcasts
Featured Offer from From His Heart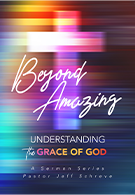 Beyond Amazing: Understanding the Grace of God- series
Amazing grace, how sweet the sound, that saved a wretch like me." Those words were written by John Newton, a former slave ship captain, who experienced the unmerited love, forgiveness, and favor of God through Jesus Christ. Newton was saved ... and he never got over it. Until the day he died, he was singing of God's unfathomable grace. In this series, Dr. Jeff Schreve shares biblical insights into God's grace, a grace that is truly beyond amazing!