From His Heart
with Dr. Jeff Schreve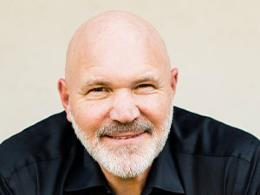 The Joy of Giving
Wednesday, June 26, 2019
We all know how wonderful it is to receive, but Jesus said it is even more wonderful to give. The Dead Sea takes and never gives out ... and there is no living creature in its salt-laden waters. But find out how your life can overflow with unending joy as you take the step of faith and become a giver. Then, you will see God give back to you in return. 
Recent Broadcasts
Featured Offer from From His Heart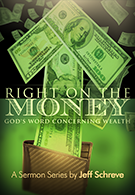 Right on the Money: God's Word Concerning Wealth
Did you know that Jesus had more to say about money than He did heaven or hell? Why is that? Because most people have trouble with money ... either loving it, longing for it, hoarding it, misusing it, or trusting to much in it. Money is a great servant, but a terrible master. In this 5-MESSAGE series from Pastor Jeff Schreve, you'll learn how to manage your money in a way that will please God and prosper you!