From His Heart
with Dr. Jeff Schreve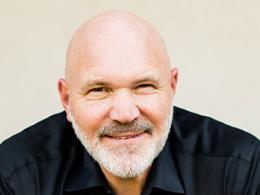 The Road to Redemption - Part 1
Tuesday, November 29, 2022
No matter how badly you have messed up in life, God still loves you. But many people believe they've been on the road to ruin too long for God to be able to save them. In this inspiring lesson from Pastor Jeff Schreve, he explores the true graciousness of God and reveals how the worst of sinners can come to their senses, come to Jesus, and begin a new life on THE ROAD TO REDEMPTION.
Recent Broadcasts
Featured Offer from From His Heart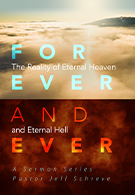 Forever and Ever: The Reality of Eternal Heaven & Eternal Hell- Series
In Acts 24:15, the Apostle Paul said, there shall certainly be a resurrection of both the righteous and the wicked. The Bible is clear. Heaven or hell awaits every person. In this powerful series, Pastor Jeff Schreve shares the truth about the afterlife and how to be sure your name is written in the Lamb's book of life. Eternity is a long time to be wrong.