From His Heart
with Dr. Jeff Schreve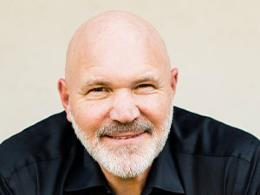 The Step Into Eternal Life - Part 2
Friday, October 16, 2020
In Mark chapter 10, the rich young ruler asks Jesus this question: What must I do to inherit eternal life?" True salvation comes God's way and requires full surrender to Him. How will you respond to the Lord's invitation to trust him? Will you respond like the rich young ruler, or will you take the next step into eternal life?
Recent Broadcasts
Featured Offer from From His Heart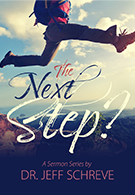 The Next Step? - Series
Growth and change are part of the Christian life.  Are you moving forward with the Lord or have you become complacent and stagnant? In the Christian life you either grow and glow or dry and die. What is the next step for you?  Maybe it's baptism, spending more time in the Word, strengthening your prayer life, or seeking a spiritual mentor to guide you in your growth. Discover the next step for you with this series from Pastor Jeff Schreve.