From His Heart
with Dr. Jeff Schreve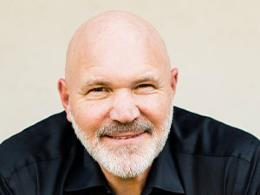 The Time of Visitation
Friday, July 19, 2019
When Jesus entered Jerusalem, riding on a donkey, the crowds cheered, "Hosanna! Blessed is he who comes in the name of the Lord!" In this powerful message from Pastor Jeff Schreve, discover why this triumphal entry was so significant then and especially today.  
Recent Broadcasts
Featured Offer from From His Heart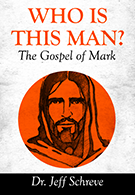 Who Is This Man?: The Gospel of Mark
At the end of Mark 4, Jesus calms the stormy Sea of Galilee with the power of His word. The disciples are totally blown away and wonder aloud, "Who then is this, that even the wind and the sea obey Him?" (Mark 4:41). Do you know who this man Jesus really is? The Gospel of Mark answers this key question as Mark succinctly presents the life of Jesus of Nazareth, the Son of the living God. Join Pastor Jeff Schreve in this 72-message series as he travels verse by verse through this wonderful Gospel to uncover the glory and majesty of the suffering servant of God.