From His Heart
with Dr. Jeff Schreve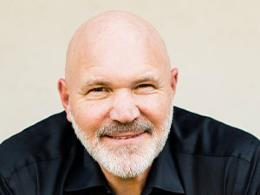 The Wages of Sin - Pt. 1
Monday, July 16, 2018
God sees everything we say, do, and think. He has great patience with our sinfulness and selfish independence, but His patience is not without limits.  King Ahab and Jezebel serve as warnings to us all that "the wages of sin is death."  If you follow in their footsteps and make friends with sin, you will experience the devastation that sin brings.
Recent Broadcasts
Featured Offer from From His Heart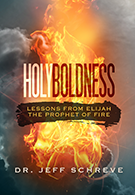 Holy Boldness: Lessons from Elijah the Prophet of Fire
Elijah is known as the prophet of fire. He was bold and strong as he stood alone for the Lord. What can we learn from his life and ministry? In this powerful series, Pastor Jeff Schreve shares insights from the life of Elijah that will encourage you in your faith and witness for Jesus Christ.