From His Heart
with Dr. Jeff Schreve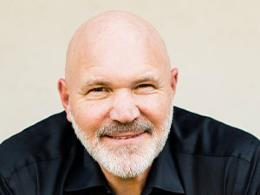 What Do We See in Heaven? - Part 1
Monday, February 11, 2019
After the rapture, what do the Saints of Christ experience in Heaven?  In Revelation, John got to see Heaven with his own eyes and what he saw was so incredible that it was nearly impossible to physically describe.  In this message from Pastor Jeff Schreve, entitled, WHAT DO WE SEE IN HEAVEN, we will take a closer look at Revelation 4-5 and look expectantly to the future that God has prepared for us. 
Recent Broadcasts
Featured Offer from From His Heart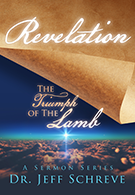 Revelation: The Triumph of the Lamb
The Book of the Revelation can be intimidating, as it is full of prophecy, tribulation and woe. It is also full of hope and encouragement because the King is coming for His own and to rule and reign forever! In this series, Pastor Jeff Schreve takes an in depth look at Revelation, laying out a timeline, explaining the symbolism, encouraging believers, and sending a wake-up call to those who have yet to accept Jesus as their Savior. The King is coming soon, so be watchful and be prepared for his victorious return!