From His Heart
with Dr. Jeff Schreve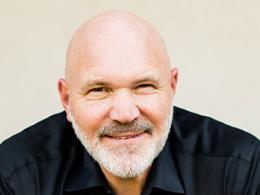 When Heaven is on Your Horizon - Part 1
Wednesday, December 7, 2022
Are you certain that your final destination is heaven?  The apostle Paul sure was. He lived with heaven on the horizon and with heaven on his mind. In this message, Pastor Jeff Schreve shares three encouragements for those who are certain their names are written in the Lamb's Book of Life. 
Recent Broadcasts
Featured Offer from From His Heart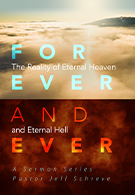 Forever and Ever: The Reality of Eternal Heaven & Eternal Hell- Series
In Acts 24:15, the Apostle Paul said, there shall certainly be a resurrection of both the righteous and the wicked. The Bible is clear. Heaven or hell awaits every person. In this powerful series, Pastor Jeff Schreve shares the truth about the afterlife and how to be sure your name is written in the Lamb's book of life. Eternity is a long time to be wrong.