From His Heart
with Dr. Jeff Schreve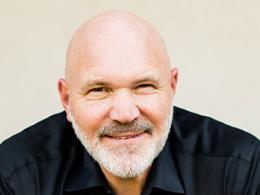 Why Does Christmas Matter? - Part 1
Tuesday, December 5, 2023
The Christmas season is filled with secular excess and materialism. The spiritual aspects have been pushed aside. And while giving gifts can be meaningful, if Jesus Christ is forgotten, we have missed the point of this extremely important event … with eternal implications. If your love for the Savior doesn't grow deeper during this time of year, this eye-opening message from Pastor Jeff Schreve called WHY DOES CHRISTMAS MATTER?, explains why it should. 
Recent Broadcasts
Featured Offer from From His Heart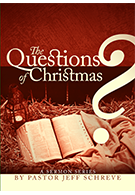 The Questions of Christmas-Series
The Christmas story is filled with miraculous events as Jesus Christ entered this world. Many questions arise as a result. Is this all true? What did it mean then…and what does it mean today? Join Pastor Jeff Schreve as he shares the reasons why the story is true, and the difference Jesus wants to make in our lives.