God Centered Life
with Josh Moody
Faith Under Trial
Thursday, March 26, 2020
The situation that many of us are facing is one where we are asking questions about our own worldview, our own faith. We all have some kind of faith. Some of us put our trust in our bank accounts or in science and knowledge or in our families and country. Today's passage touches on the faith of the apostles and the faith of one crippled man.
Recent Broadcasts
Featured Offer from God Centered Life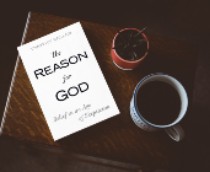 The Reason for God by Tim Keller
In The Reason for God, Tim Keller addresses the frequent doubts that skeptics, and even ardent believers, have about religion. To true believers, he offers a solid platform on which to stand their ground against the backlash to religion created by the Age of Skepticism. And to skeptics, atheists, and agnostics, he provides a challenging argument for pursuing the reason for God. When you make your gift, we'll send a copy your way. (If you'd prefer not to receive the book, just note that in the comment box during checkout). God Centered Life is a listener-supported ministry. Your partnership with GCL makes what we do possible, and this ministry cannot exist without your support!