God Centered Life
with Josh Moody
Gospel and Covenant, Part 2
Wednesday, September 11, 2019
So many Christians spend their lives living as if it is works and a good moral effort that will get them to heaven.That is not how God has designed His salvation plan. We need to defeat the legalism that kills our faith.
Recent Broadcasts
Featured Offer from God Centered Life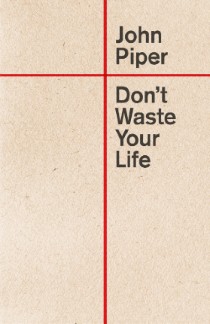 Don't Waste Your Life by John Piper
This month at God Centered Life, we're offering a copy of John Piper's Don't Waste Your Life for your gift of any amount. The American Dream beckons people to spend their lives on trivial diversions, caught up with seeking success, comfort, and pleasure. But God designed people for far more than this. John Piper makes a passionate plea to the next generation to avoid the dangers of a wasted life. When you make your gift, we'll send a copy your way.  (If you'd prefer not to receive the book, just note that in the comment box during checkout). God Centered Life is a listener-supported ministry. Your partnership with GCL makes what we do possible, and this ministry cannot exist without your support!