God Centered Life
with Josh Moody
Living in the Light of the Gospel, Part 2
Tuesday, September 17, 2019
Living in the AD reality of Christ's death and resurrection means to live as sons of the heavenly Father with the desire to please him in every way and to have fellowship that is unbroken by the barriers that we construct between each other in our fallen state.
Recent Broadcasts
Featured Offer from God Centered Life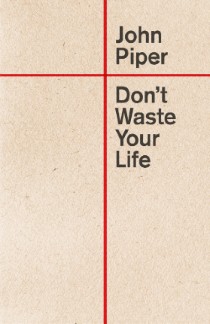 Don't Waste Your Life by John Piper
This month at God Centered Life, we're offering a copy of John Piper's Don't Waste Your Life for your gift of any amount. The American Dream beckons people to spend their lives on trivial diversions, caught up with seeking success, comfort, and pleasure. But God designed people for far more than this. John Piper makes a passionate plea to the next generation to avoid the dangers of a wasted life. When you make your gift, we'll send a copy your way.  (If you'd prefer not to receive the book, just note that in the comment box during checkout). God Centered Life is a listener-supported ministry. Your partnership with GCL makes what we do possible, and this ministry cannot exist without your support!