God's Great Outdoors
with Dean Hulce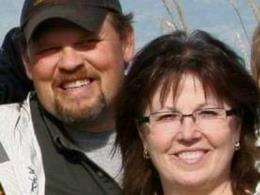 Fishers of Men
Monday, December 4, 2023
One of the first things that Jesus told His disciples was recorded in Matthew 4:19 When He said to them, "Follow Me, and I will make you fishers of people."  This week's guest left a life of drugs, alcohol and a multitude of other sins and when he did, he looked for ways to serve the Lord.   Being a serious fisherman and hunter, he was excited to find a way to use his passion to serve the Lord.   One day he came across an organization that allowed him to use those passions to win others for Christ.  Since that time he has turned his life over to work in many ways to evangelize others through God's Great Outdoors.   As you listen to today's show, please consider how you might become a fisher of men.  God has a plan in all of our lives and has given us passions for things that can be used for his purposes.  We all need to ready to go out and reach others with the Good News of Jesus.   Let's join our host as we travel together down the TRAIL TO ADVENTURE in GOD'S GREAT OUTDOORS.
Recent Broadcasts
Featured Offer from God's Great Outdoors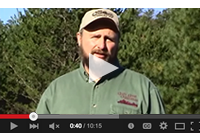 Gerry Caillouet 2 - True Stories
God's Great Outdoors Friends,
Wonder if this is something you can send to a person the Holy Spirit places on your heart - after you watch this segment from our website and that we've placed on YouTube. Jesus Christ's blood was shed to cover our sins and allow us to be with Him for eternity! Won't you pray who you might email this link to!