Gospel in Life
with Tim Keller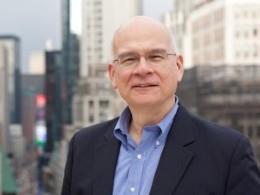 The Empty Tomb
Friday, March 31, 2023
All four of the gospels (Matthew, Mark, Luke, and John) tell us that the women followers of Jesus on Easter Sunday morning found the tomb empty and heard a message from the angel. Of those four accounts, Mark's is the shortest. In two wonderful verses, we have the entirety of the life-changing message of the resurrection, of Easter. There are three aspects to this message: 1) there is a word of challenge to change your mind, 2) there is a word of grace to change your heart, and 3) there is a word of mission to change the whole course and shape of your life in the world. This sermon was preached by Dr. Timothy Keller at Redeemer Presbyterian Church on April 8, 2007. Series: King's Cross: The Gospel of Mark, Part 2: The Journey to the Cross. Scripture: Mark 16:1-8. Today's podcast is brought to you by Gospel in Life, the site for all sermons, books, study guides and resources from Timothy Keller and Redeemer Presbyterian Church. If you've enjoyed listening to this podcast and would like to support the ongoing efforts of this ministry, you can do so by visiting https://gospelinlife.com/give and making a one-time or recurring donation.
Recent Broadcasts
Featured Offer from Gospel in Life
Discover Unshakeable Hope!
 In Tim Keller's book Hope in Times of Fear you'll discover unshakeable hope and assurance for when you encounter life's most difficult circumstances. And you'll gain a deeper and fuller understanding of the meaning of Christ's resurrection. Hope in Times of Fear is our thanks for your gift below to help Gospel in Life share the unshakeable hope of the resurrection with more people.