Grace to You
with John MacArthur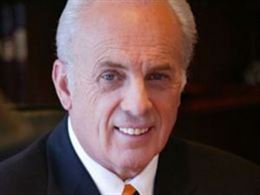 Comfort in Trouble, Part 2
Friday, May 18, 2018
There have been so many terrifying events recently.  Do you wonder how could God have allowed His children to go through those horrors?  Why does God allow Christians to suffer, period? 
Recent Broadcasts
Featured Offer from Grace to You
The Preacher's Bible (Leather)
recise teaching requires precise, disciplined study habits. Quality tools provide great help in that work. With that in mind, John MacArthur has taken his five decades of pastoral experience—developing expository sermons and carrying a Bible into the pulpit Sunday after Sunday—and applied it to designing The Preacher's Bible.This helpful resource will become an essential tool of your sermon preparation, lesson development, and personal devotions—allowing you to accumulate a written legacy of the biblical interpretation that has marked your private study and public ministry.With its thoughtful design and fine craftsmanship, The Preacher's Bible will provide a lifetime of ministry use.