Guidelines For Living
with Harold Sala and Bonnie Sala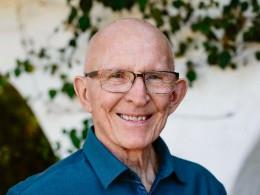 Does Your Life Reflect Your Faith?
Monday, October 14, 2019
It's a rather sobering thought to realize that the world judges God by what they see of Him in the lives of His children--in my life.  So we look at our lives, and recognize that instead of mirroring His love, justice, character, and peace, we often project a somewhat distorted picture of God, one fogged over by our human failure.  "Not good enough!" cries our incriminating conscience.  Then in failure we feel like turning away.
Recent Broadcasts
Featured Offer from Guidelines For Living