Guidelines For Living
with Harold Sala and Bonnie Sala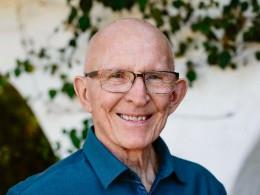 Don't Live A Meaningless Life!
Thursday, July 9, 2020
In the year 332 B.C. Alexander the Great was catapulted into a position of leadership by the death of his father, Philip of Macedonia.  Alexander was 20 years old, barely out of his teens, but in little more than a decade, this young man had taken Greek civilization to the known world and had seen the great armies of the world fall under his sword.  During this time the people who were conquered tried to preserve their culture and identity; so in time, legends depicting their heroic heroism sprang up.  Such a legend was the story of Ahikar‑‑a Jewish hero who, according to the ancient story, was the governor of Israel.
Recent Broadcasts
Featured Offer from Guidelines For Living